Heal Your Dog Naturally
$37.00 $37.00
For Devoted dog owners who want their pets poor health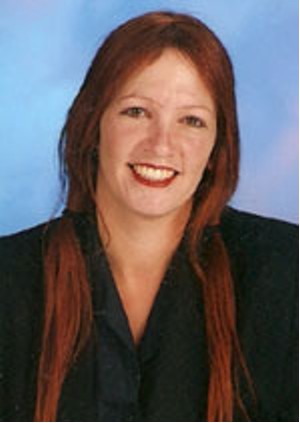 improved once and for all…
I know it may be hard to believe … but after treating dogs for many years, you could be on the verge of safely and effectively treating your dog's health problems for good – like thousands of other pet owners have … so that they respond more rapidly and more remarkably than they ever have before!
---
Affiliate Disclosure: I may earn a small commission for my endorsement, recommendation, testimonial, and/or link to any products or services from this website. Your purchase helps support my work in bringing you real information about pet care.
Description
Sara Rooney is a canine naturopath, research scientist & zoologist and she reveals the REAL way your dog can Achieve incredible health in her book "Heal Your Dog Naturally."
Sara will have you understand the real underlying issues that can affect your dog's health and show you natural ways that you treat these conditions in a safe way.
Her purpose is to empower you by giving you powerful information so you don't need to be dependent on others for your dog's health. Her book offers the following:
It puts you back in charge of their health
You will learn how to identify the REAL causes of your dog's health problems
You will get REAL solutions to heal your dog
And with this book you will also get the following bonuses:
Secure $49.97 worth of FREE
EXTRA BONUSES
Receive the
following 3 FREE BONUSES worth $49.97!
Free Bonus Gift # 1
"CANINE SKIN CONDITIONS – TREATING THEM THE NATURAL WAY"
This E-book normally sells for $19.99 but it's yours FREE!
Discover THE Most Common Cause of Inflamed Skin Conditions in Dogs
Find Out What The Most Effective Natural Treatments Are For Skin Problems So You Can Treat Them Safely & Rapidly Yourself
Learn About Natural Flea Treatments You Can Easily Make at Home
Free Bonus Gift # 2
"CANINE CANCER – TREATING THEM THE NATURAL WAY"
This E-book normally sells for $19.99 but it's yours FREE!
Find Out The Top Ten Anti-Cancer Herbs & Nutrients That You Need To Know About To Protect Your Dog (And You)!
Learn The Most Effective Cancer Treatments Based On Years Of Research & Clinical Experience
The Best Foods to Feed Your Dog to Help Treat & Prevent Cancer
Things to Avoid!
Free Bonus Gift # 3
"NATURAL TREATS FOR DOGS – EASY TO MAKE RECIPES
THAT YOUR DOGS WILL LOVE"
This E-book normally sells for $9.99 but it's yours FREE!
Simple Treats To Make For Your Precious Pooch
All Natural Recipes You Can Make At Home
Healthy Snacks To Pamper Your Dog With
So if you want to save mega bucks from your vet visits then this book is a must have for your.